Welcome Midnight Groove Dj's
Making Memories one track at a time...
---
Weddings, Sweet 16, School Functions, Fundraisers, Birthdays, Anniversaries, Engagements, Graduations, Quinceaneras, Corporate Holiday parties, and much more..

---
Our Story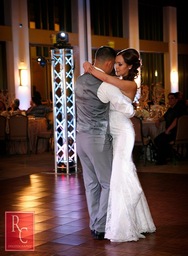 Midnight Groove Djs is a family owned and operated professional DJ company. Dedicated to making memorable nights with over 10 years experience in the entertainment field we have been providing the up-most superior services throughout Southern California. Proving our selves different than other DJ companies. Providing complete satisfaction for your special day, Midnight Groove is a company committed in making your events as easy stress free as possible for you. We step in and deliver the best service we only know to provide.

---
Our Mission
We are devoted in offering our exceptional Dj and emcee services whether being a small private get-together to a large full scale event, our prices can be tailored to stay within your budget needs. Mg is ready to assist you in making your dream a reality.
We provide only the highest level of entertainment for your special day. Bringing your event to life is what we do best, Our music selection and outgoing staff is top notch. With our 10 year experience of Djing we will be sure to impress you and your guests while keeping your friends and family happy and most important, dancing the entire night. We accomplish this through extensive communication with the Bride and Groom or Event Coordinators before the event and by being extremely organized. Factor in our Massive music library and you have a winning combination. We are here to make your event as less stressful as possible, we offer solutions to the most common questions or obstacles in any events, providing services like no other. We want you to enjoy your night stress free we are here to help make your dreams reality with easy Online Planning you can make any changes to your event from home. With our music request option for you and your guests you can make sure all your favorite songs will get played at your event. We provide the tools to help you set up your event exactly the way you want it. We understand weddings, Quinceañeras, Sweet 16's n others are very important events. We understand we only get one shot, one chance. Our goal is to make the event go with out a hitch. We don't want any mistakes during our time of performance. This is why we are here to make sure it get's done correctly.

Let's have FUN!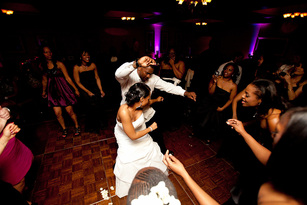 Isn't that what you want for your event?
Of course! Well, you've come to the right place. Your special events are SPECIAL and it is special to us, so don't waste time and money on something you won't be sure about or sit there for months worrying if everybody will have a good time. You will be guaranteed to get the best musical experience when you hire Midnight Groove Djs. We pride ourselves on delivering the very best, world class service when the time counts the most and most important making it FUN for all your guests!
So, book MG for your next event and find out why we continue to be the best in DJ entertainment.

---
---